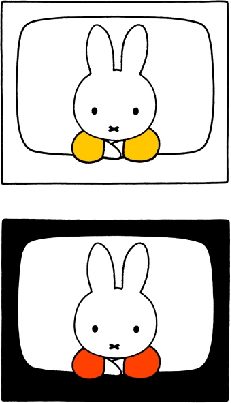 Original hand-painted artwork of miffy and friends.
These production cels are based on the works of Dick Bruna and used for the first miffy tv-series in 1992.
Animation and direction: Gene Deitch. Music: Jaroslav Celba. Concept: Mercis bv. Studio: KF Ltd., Prague, Tjech Republic. Co-production: Mercis Media bv, Amsterdam; Kodansha Ltd, Tokyo and Palm Plus Produkties, Hilversum. Illustrations: Dick Bruna © copyright Mercis bv 1953-2011© copyright Mercis Media bv, all rights reserved.